Community Health & Wellness Center
3162 County Highway B
Stoughton, WI 53589
Call for more information
Health Talk Podcasts
Stoughton Hospital Health Talk
The official Podcast of Stoughton Hospital, an acute care hospital, fully accredited by the Joint Commission on Accreditation of Health Care Organizations, licensed by the state of Wisconsin and a member of the Wisconsin Hospital Association and Rural Wisconsin Health Cooperative.
What Are The Chakras? Keys to Our Physical, Mental, Emotional, and Spiritual Bodies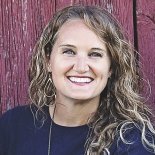 Ms. Amy Crull talks about chakras. She explains what the chakra system is, how to see the energy of the chakras, and the characteristics of each of the seven chakras. At the end of the podcast, Ms. Crull shares a guided meditation.
Related Health & Wellness Information
Health & Wellness Resources
Please note Silverado Drive is closed for road...