Community Health & Wellness Center
3162 County Highway B
Stoughton, WI 53589
Call for more information
Health Talk Podcasts
Stoughton Hospital Health Talk
The official Podcast of Stoughton Hospital, an acute care hospital, fully accredited by the Joint Commission on Accreditation of Health Care Organizations, licensed by the state of Wisconsin and a member of the Wisconsin Hospital Association and Rural Wisconsin Health Cooperative.
What Stoughton Health Cardiac Rehab Offers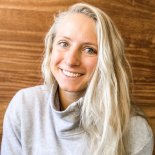 In this episode, Ms. Bergenthal (Exercise Physiologist) explains what cardiac rehab is, how it works, and who can benefit from it. Ms. Bergenthal also explains what is the most important thing to know about this type of rehabilitation and what Stoughton Health Cardiac Rehab offers.
Related Health & Wellness Information
Health & Wellness Resources